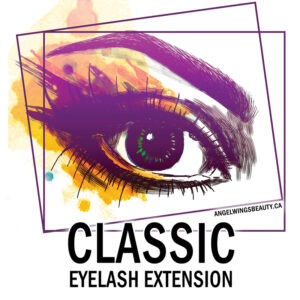 1,300.00 CAD (~970 USD) sign-up fee, 13 CAD / month after 6 months, can be cancelled by you any time
CONTENTS
History of eyelash extension
Types of eyelash extension
Methods, techniques, styles of eyelash extension
Effects
Eye shapes
How to turn extensions to an instrument for reduction of eyes' imperfections
The supplies:
– length and thickness
– curls
– types of glue
– other supplies
– allergy and how to defend from chemicals
– correct types of working with tweezers
Setting up comfort and safety of our working place:
(sanitary, light, comfort for technician and a client)
Sequencing
Contraindications to eyelash extension
Preparing the eye (makeup, lower lashes treatment)
Aftercare
Refills
Correct way of removing eyelashes
Frequent freshman's mistakes and how to avoid them
Portfolio – what photos win the jackpot
Meeting a client:
– Natural eyelashes' condition
– Types of eyes, practice
– Get a skill of reading your client's mind!
Building a client base
Pricing
Client types
Working with objections
Practicing on a live model from beginning to the end.
BONUS! Skill building.
Сover the imperfections of your work. Usually it is:
* direction
* poor quality of work in the inner and outer corners
* distance from the eyelid
* perfect outline troubles
Eyelash tinting with Refectocil
2D volume for beginners
Hybrid set styling using classic and 2D for beginners
And much more!
Starter Kit (valued about 500 CAD):
6 eyelash trays
2 practice eyelash trays
1 pair of classic tweezers
1 pair of separation tweezers
1 regular "double" tweezers case (if in stock)
1 glue 5ml
1 glue booster 5ml (if in stock)
30 under eye patches
50 brushes
100 cleaning brushes
primer
remover
Foam cleanser (if in stock)
glue stone or glass
10 Glue drop palettes