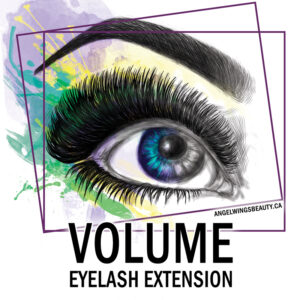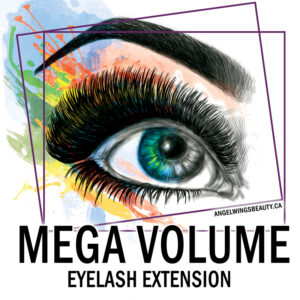 Live training gives access to theory in a form of detailed online videos one week prior to the live model practice.
Online training grants you 6 months access to the training videos and certification tasks, and can be extended for any period of time for a C$ 36 monthly fee if needed.
Main topics covered:
– Types of volume extensions
– Methods and styles of extension
– Individual modeling of the shape of the eyes with volumes
– Familiarity with the materials for the extension
– Choosing perfect materials and how to work with them for best retention
– Promade and premade – difference and features
– Proper preparation of the workplace (sanitation tools, lighting, convenience for the master and client)
– Timing
– Contraindications to volume eyelash extension
– "Right" & "Wrong" in lash fans
– 14 techniques to make a volume fan
– Russian volume vs American Volume explanations
– Mega volume. Advantages and disadvantages of Mega volume
– Weight disputes – how much is too much?
– Myths and tricks of the flawless photos
– Secrets of flawless Russian set and perfect outline
– Tricks behind the most fluffy and full MEGA volume
– Advanced eye modeling principles
– Kim K, Spiky look, Angel Wings & Angel Wings Stereo line effects
– Correct curl, lengths, thickness mixing
– Layering
– Express extension
– How to solve your fanning problems
– Bridging – covering natural gaps!
– Instant fan technique
COMMUNICATION (6 months):
– Certification tasks and feedback from trainer, Analysis of errors
– Questions – Answers
– Tests and exams to prove your skill
– Practice of the acquired knowledge on a model
WHAT YOU GET:
– OVER 100 EDUCATIONAL VIDEOS!!!
There's no chance you'll get the same crazy boost in 3 days on any live training!
– Volume advanced training (valued $1850)
– MEGA volume training (Valued $1850)
– Certification if practice successful (in 99% live training it is), if for some reason it was not good enough, you still can evaluate with performing another works
– My continuous support after the course in the frames of this program, I'll be glad to help you in your further success!
– Volume kit (from 2020, valued $310):
–- 1 pair hand tested and adjusted mega volume tweezers
–- 2 x 5ml bottles of glue
— 1 x5ml glue booster
–- 2 lash trays, 20 lines each
— 10 lash palettes
BONUS (valued $1850 CAD):
FREE EXPERT CLASSIC COURSE ACCESS
Lash tinting video
The most frequent mistakes and troubleshooting block!
Price:
C$ 4010 2925
+ tax if applicable
For installment options feel free to contact us using a contact form below.