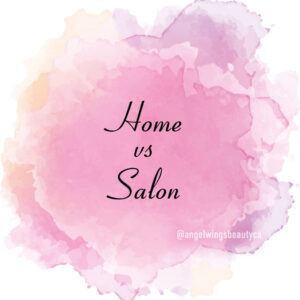 Actually there are several points of reference.
I'll start with the salon, this is the easiest option.
Requirements: So, you can start working in the salon immediately after completing the eyelash extension course or online eyelash extension course. If the salon requires a certificate of your training, you must provide it. You can also be asked to provide information about your health and, of course, demonstrate your skills on 1-2 models.
It usually takes a few weeks to build a portfolio doing very cheap or free work, but this will go to your accumulated experience, well, and you need to take your first photos from somewhere, right?
Startup: it all depends on what is provided by the salon. At best, everything will be provided to you – from materials and space to advertising, customers and their client communication and support. But the more the salon works for you, the less you will be paid. And this is a normal practice. Let's compare with the master at home.
Benefits of the salon: everything is done for you, except of eyelash extensions to the client. Your expenses are minimal. Salon in general is more luxury and prestigious than any home business unless you live in a glamorous manor.
Cons: you get less salary, part of it goes to the salon.
Teamwork – is it a pro or con – is up to you.
I believe that if you are a beginner and are not ready to invest big money in a normal home business, if you plan at all, then it is best to work in the salon. And in a year or two you will know exactly what you want from the profession, where you want to develop, if at all.
Thieves
Do not think that you can drag off the clientele from salon, especially if you are not an expert. Or that salon owners are so stupid and don't realize this can happen (maybe even you are thinking of opening your own salon occasionally, m?) Minimum half of the technicians go to salon with the thought of taking away clients.
The  truth is that people often go to a salon because it is a salon. People who go to the technician, most often go to get services from the expert. If you are a good average, you can hardly get more than a couple of customers from the salon after you leave. These are not empty words, but the experience of many of my colleagues who have salons. Plus, those who go to the salon often go there, because this place is simply more convenient by location.
Clients are ready to go by car an hour or even two if the technician is so awesome that they don't care spend so much time, as some of my clients do. That's because they want to come to me. For which I am immensely grateful, of course. However, I also ride quite far to my techs. So before you think about stealing customers from the salon, besides what the salon can advertise for you, think why the customer would decide to follow you?
Master solo
What do you need and when to start. You can start immediately after passing the course. The first couple of weeks you are preparing a portfolio, and then work.
Startup: you need to purchase the minimum of eyelash extension supplies. These are a massage table, a lamp, a chair, a humidifier, trays of eyelashes and other materials for extension. At this stage, the amount may be about US$650, depending on the number of eyelashes and quality. If you are doing paid advertising, here the amount can be from US$200 per month and over.
In general, a good FULL home startup will cost you about US$800-1000 in North America and a less in the countries of the former USSR. Usually the budget set without paid advertising contains a couch, a humidifier and the most basic set of materials. This will cost about US$500.
Of course, this does not include the cost of water, electricity, possible marketing courses, and so on. Now, I think, it is more clear why working in the cabin is somewhat simpler.
Pros: you do not depend on the employer
Cons: the whole process of organization, accounting and all costs are borne by you, which is also quite financially sensitive at the time of collecting a permanent client base.
If you are sure that you do not want to work in the salon and plan to open your own business in the beauty industry, then be ready for a longer and more costly start. However, if you do everything right, in six months you will earn normal salary, and in a year or two you will be fully booked with the regular client base.
It is always up to you to decide, just always try to put yourself on other people's place and compare the points of view.