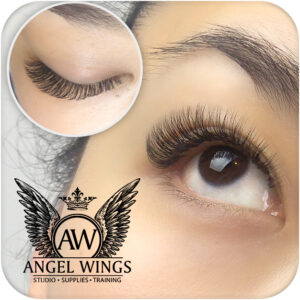 Expert Hybrid Webinar
Place and time: Online at ZOOM platform March 5, 15.00 (GMT-5:00) Montreal, Canada
342.21 CAD 150 CAD for group on March 5!
Requirements for participants:
– Classic certification
– Volume certification is highly recommended
– Good internet connection
– Make sure you have your password ready to join the webinar room
– PM Hanna Babanakava with your #order number to be added to webinar chat in Facebook messenger
– Additionally some remainders will be here in our Facebook group
The webinar includes:
– One hour of theory
– Q&A
– Virtual printable certificate
– Recording available for 3 days (2 CAD) on our closed online platform
– Continuous support within the frames of the webinar contents
– Discount for "How to get what you're worth" – revised pricing webinar, *conditions apply
– What hybrid sets are
– When to use hybrids
– Different variations of hybrid mixes
– Easy hybrids
– Complex styling of hybrids using flat lashes, color lashes etc.
– Lash maps of over 20 easy and complex hybrid sets!